2 Pack 2x2 LED Flat Panel Light, 40W 5200 Lumens Dimmable LED Panel Light for Commercial Lighting- Schools, Hospitals, Offices. Daylight White 5000K
2 Pack 2x2 LED Flat Panel Light, 40W 5200 Lumens Dimmable LED Panel Light for Commercial Lighting- Schools, Hospitals, Offices. Daylight White 5000K
8
4.8
5
1
FREE 1-5 Days Shipping
within U.S.
Save Energy: The Lepro 40W 2X2 LED panel light delivers a maximum output of 5200lm of brilliant white high-performance light. Lepro ceiling light panels offer a higher output of 130lm/w of uniform luminous illumination, thereby cutting down the electricity bill, which makes for a brighter and more sustainable environment.
Dimmable: The Lepro 2X2 LED flat light comes equipped with a 1-10 V dimmer that helps to seamlessly dim and brighten the illuminant according to individual needs and preferences.
Commercial Grade: Lepro LED flat panel light provides an instant bright light with no buzzing or flickering for maximum eye comfort.
Wide Application: Lepro LED flat panel is an ideal choice for illuminating various venues, including retail locations, showrooms, storage rooms, healthcare facilities, and commercial office buildings.
Certified & Warranty: Lepro panel LED light boasts of an ETL certification and an astounding 5-year warranty. It has an ultra-long tested lifespan of 50,000 hours.
Lepro 2 Pack 2x2 40W LED Flat Panel Light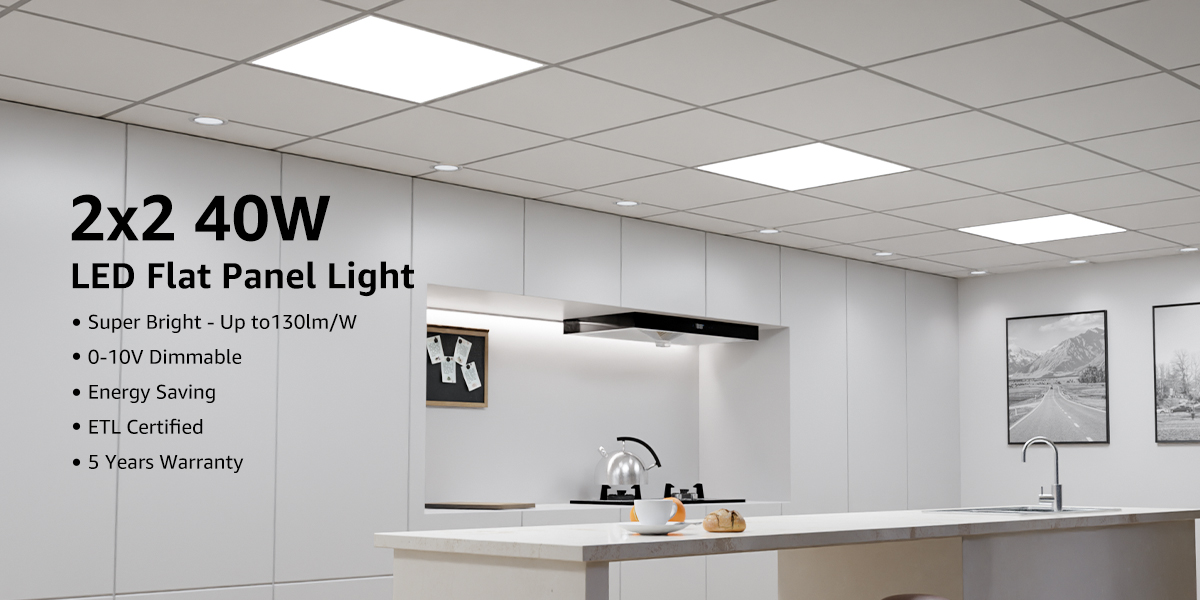 Choose the Pefect 40W 2x2 LED Panel Ceiling Lights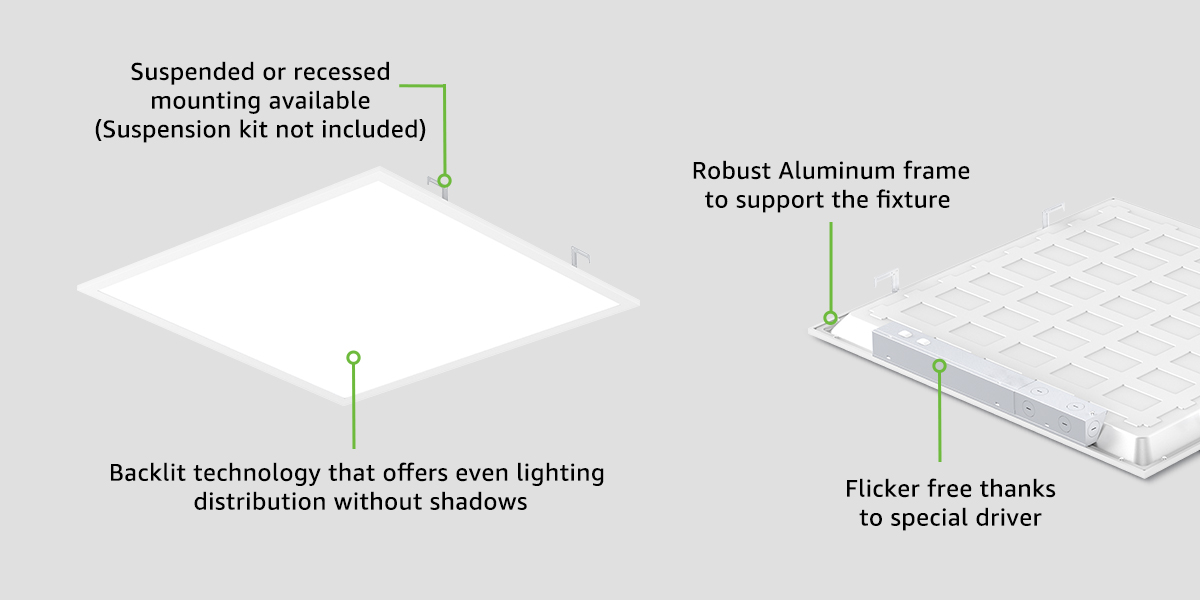 Key Features of Lepro 2x2 40W LED Panel Light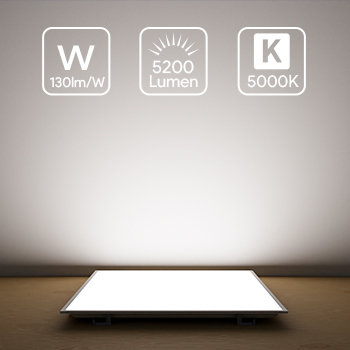 Super Bright
The 40W Lepro flat LED ceiling lights outputs 5,200 lumens, 5000K daylight white light, ideal for commercial lighting.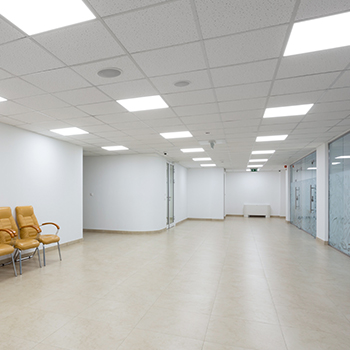 No Buzzing & Flicker Free
The Lepro 40W 2ftx2ft LED flat light fixture has no humming or weird flickering. Harmless to human body.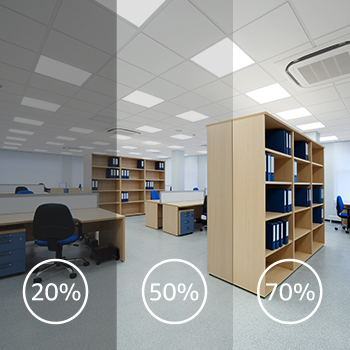 0-10V Dimmable
0-10V dimmable means you can easily adjust the brightness of the 2x2 LED flat panel from 0% to 100% with a dimmer.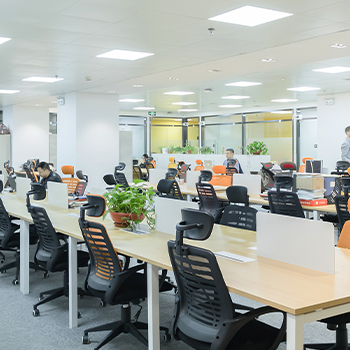 Even Lighting Distribution
Lepro 2x2 LED panel light produces even light distribution without shadows, which is suitable for people's daily work.
2 Ways to Install Lepro 2x2 Drop Ceiling Light

There are 2 different ways to install the Lepro 2'x2' LED flat panel light: recessed mounting and suspension mounting. Choose the appropriate installation method according to the interior decoration style. Please note that the suspension kit is not included with the fixture.
Lepro 40W 2X2 LED Flat Panel Lights for Commecial Areas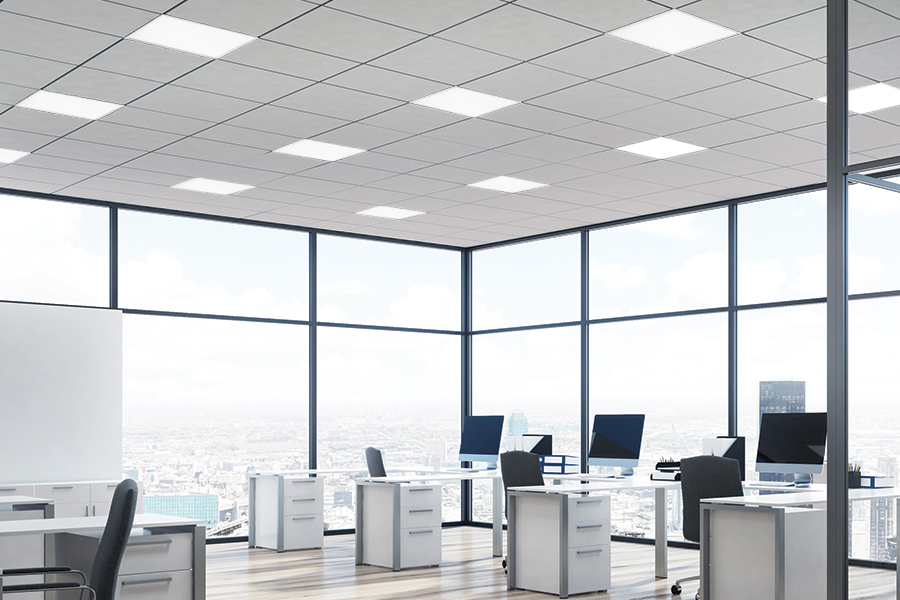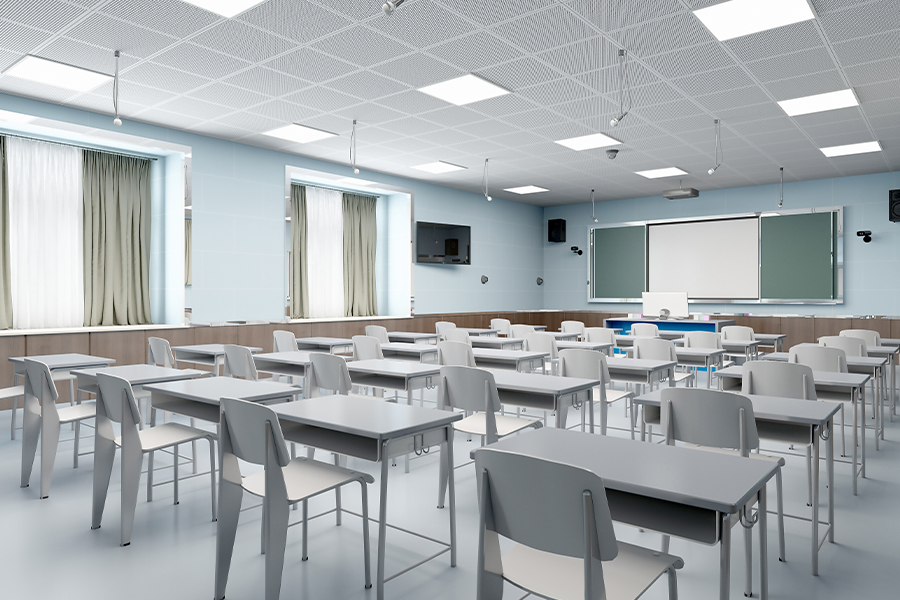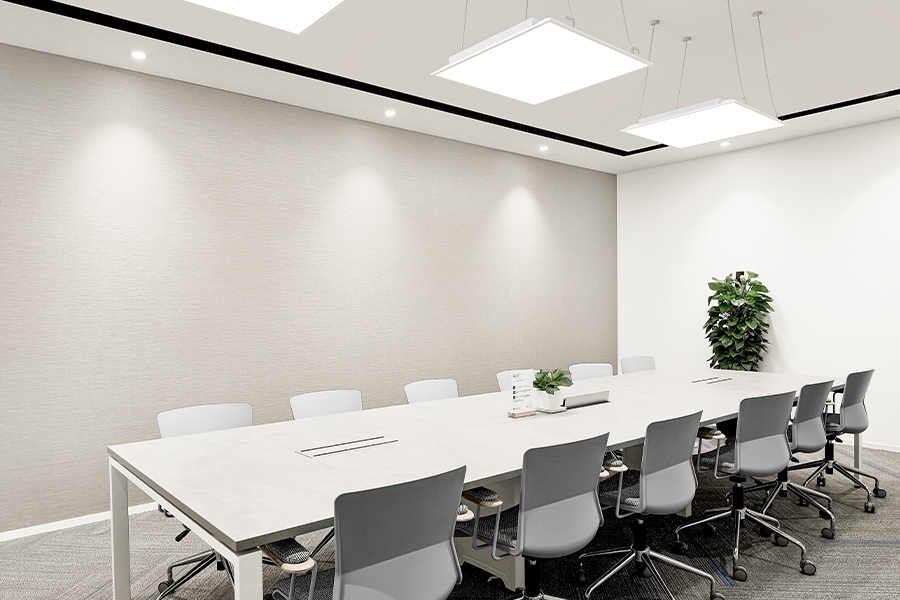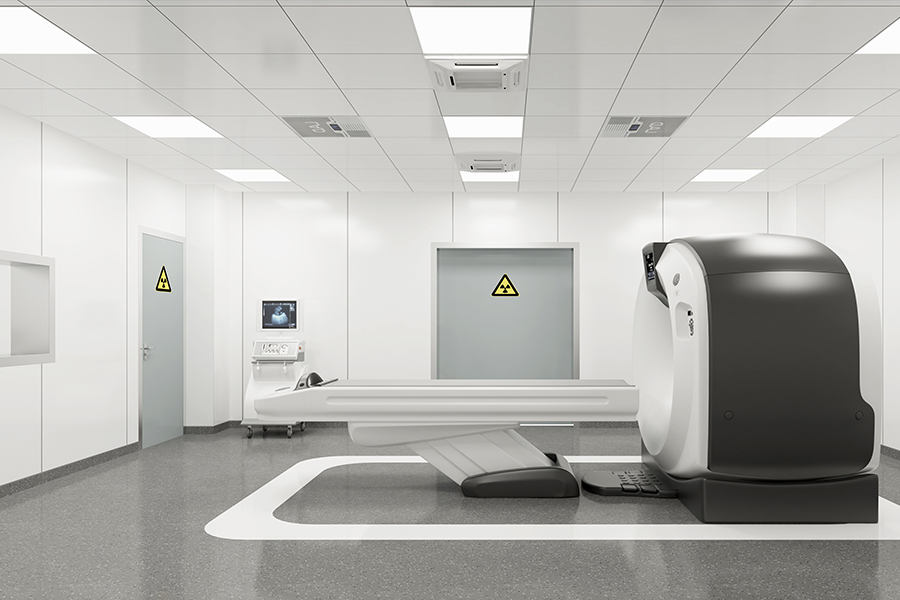 High quality flat ceiling light fixture has even light output, long lifespan, low maintenance and energy consumption. Lepro 40 watt 2x2 LED flat panel lights provide optimal lighting for hospitals, schools, supermarkets and offices, and are the ideal solution to place in standard ceiling systems, replacing existing fluorescent lighting installations and making them more energy efficient.
Benefits of Lepro LED Panel Lights
With ETL certification, Lepro LED panel light comes with a prolonged lifespan of 50,000 hrs and a 5-year warranty.
Lepro panel light is commercial graded for better lighting solution with low glare and no flicker.
Thanks to the diffuser panel and backlit technology, Lepro panel light can deliver steady and consistent lighting distribution without shadowing.
Employing first-class heat dissipation materials, Lepro flat panel light can stably work, even in a closed environment of above 104 °F (40 °C).
This versatile and economical lighting solution may be used for general lighting purposes in offices, healthcare, schools, hospitals, and other commercial areas.
How Lepro LED Panel Lights Save Cost?
Thanks to the rational array of SMD2835 LED modules, Lepro panel lights can provide sufficient brightness and maximum energy saving. Lepro 40W panel light can deliver 5200lm of bright light, which provides the same effect as a traditional 100W fluorescent light.
Lepro selects top-level drivers to ensure customers of reliable quality luminaires that may be utilized even under extreme conditions. This flat panel light has an impressive maximum life expectancy of 44.2 years at 77°F for 8h working per day.
To confirm the ultimate performance of our panel lights and ensure their normal functioning in extreme conditions, the Lepro engineer team also conducted a series of reliability tests.
SKU

390001-NW-US-2

Color Consistency (SDCM)

<6

Power Consumption (W)

40

Brightness (lm)

5200

LED Quantity

66

Light Color

Daylight White

Color Temperature (K)

5000

Dimmable

Dimmable

CRI

80

Beam Angle (Degree)

120

Input Voltage (v)

120-277V AC

Frequency (hz)

50/60

Power Factor

0.9

Lifespan (h)

50000

Length (in)

23.74

Width (in)

23.74

Height (in)

1.65

Net Weight (lb)

9.41

Material

Aluminum

Protection Rating

IP20

Safety Rating

ETL

Package Quantity

Pack of 2 Units

Warranty

5 Years