25 Pack 17W T8 4ft LED Tube Light, Double Ended Power, Ballast Bypass, Type B, Super Bright 2200lm, Daylight White, DLC Rebates Available
25 Pack 17W T8 4ft LED Tube Light, Double Ended Power, Ballast Bypass, Type B, Super Bright 2200lm, Daylight White, DLC Rebates Available
6
5
5
1
FREE 1-5 Days Shipping
within U.S.
Ballast bypass: Designed for instant start T8 ballasts with double end power. It is compatible with the existing fixture, you just need simply remove the ballast.
Super bright: 17W T8 4ft LED tube light provides 2200 lumens of light immediately, up to 129lm/w with high efficiency without noise. It helps cut down your electricity bill by nearly 50%.
UL DLC certified: LE T8 LED tube light is DLC certified, you have the opportunity to get rebates.
No over-heating: This LED tube light is equipped with in-built LED copper wire string, which runs very cool. Perfect for your workshops, garages, stairwells, warehouses, basements, etc.
5-Year Warranty: LE 4 foot LED tube lights provide 5 years unlimited warranty. If you have any problem with the tube light, please contact us for an easy and quick solution!

Download Brochure

Download IES

Download User Manual
How to Choose the Best LED Tube Lights?
Long lifespan:The lifespan of the Lepro can reach up to 50,000 hours.you will not have to worry about changing it frequently if you use LED tube lights.
No pollution:The Lepro LED tube light does not contain any toxic substances and is a completely environmentally friendly light source without pollution.
High efficiency:The power factor of Lepro LED lights can reach up to more than 0.9 with power efficiency as high as 90%. Compared to fluorescent lights, it can save more than half of the electricity.
Save Money by Using the Lepro LED Tube Light T8 4ft
An ultra-long lifespan of 50,000 hours, and a 5-year warranty that will undoubtedly save you hundreds during its lifespan.
Premium grade LED drivers with UL & DLC certification listed tube light with 50% energy savings.
The Lepro can achieve as high as 130lm/W lumen efficiency, equivalent to a 32W fluorescent tube. Using the Lepro 17W LED tube with 2200 lumens tube, you can save up to 548 kWh per year.
Three strenuous screening stress tests are conducted to ensure the quality of every product, including High temperature and high humidity test, Limit temperature test, and Low-temperature Startup Test.
Lepro T8 Type B Double Ended 4ft LED Tube Lights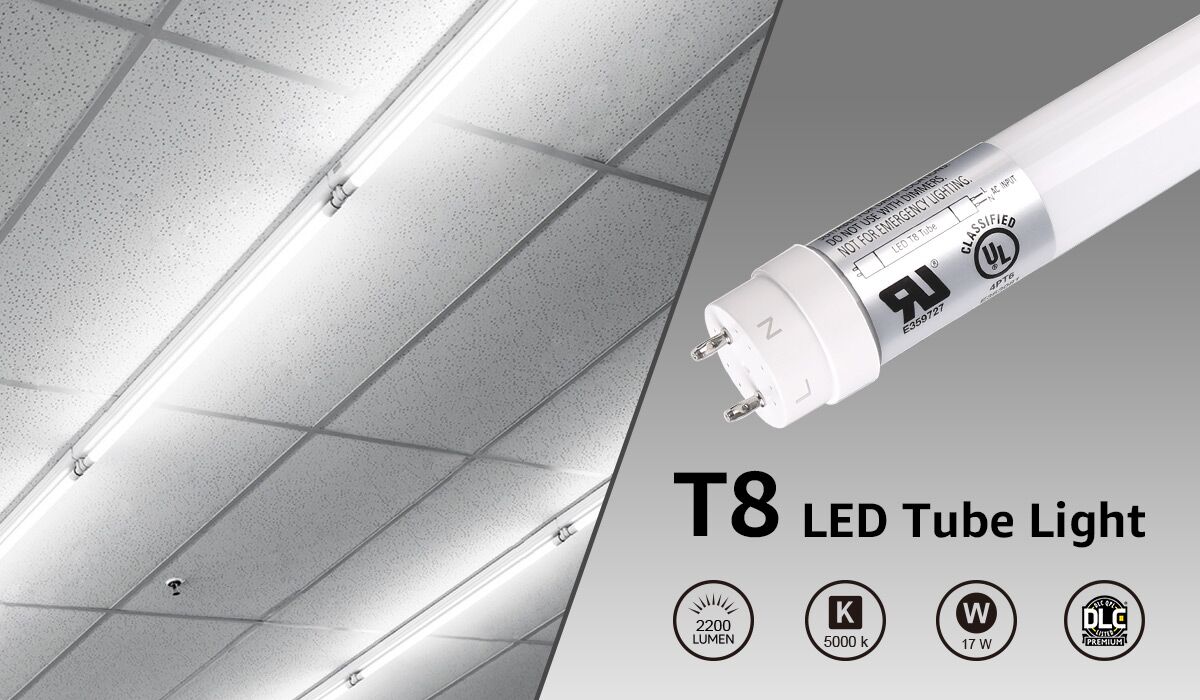 How to Install T8 4ft LED Tube Lights



Q: How to install Lepro Type B Double Ended T8 Tube Light
A: 1. Disconnect main power before installation. 2. Cut the output wires on the ballast. 3. Connect the N and L wires to the mains with the 2-terminal lamp holder input wires. 4. Install the bracket and the lamp.
Key Features of Lepro LED Tube Light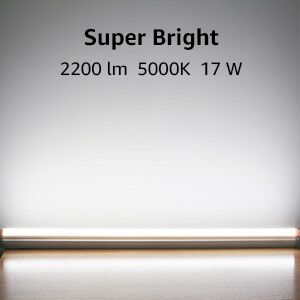 Super Bright
Every Lepro T8 LED tube can deliver up to 2200lm output. It provides 5000K ultra-bright white light to illuminate the indoor environment.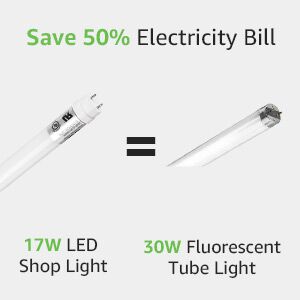 Energy Saving
The lumen efficacy of Lepro Type B Tube light can achieve as high as 130lm/W. 17 W Type B LED light is equivalent to a 32W traditional fluorescent light, cutting your electricity bill by a half.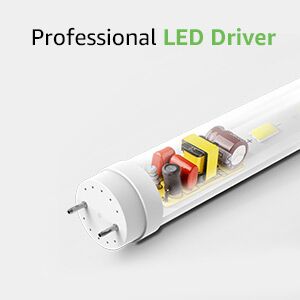 Professional LED Driver
Lepro tube lights are equipped with professional LED drivers to meet EyeComfort requirements for flicker, strobe, glare, and color rendition.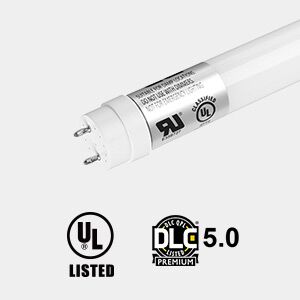 DLC & UL Listed
Lepro LED tube lights have passed DLC and UL certification, which can increase your rebate opportunities and ensure your safety.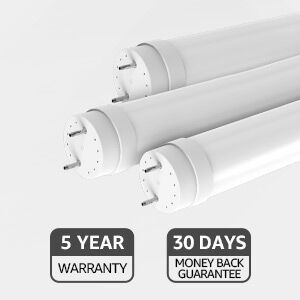 5 Year Warranty
Lepro are designed to be one of the most reliable and quality LED light supplies and we provide a standard five-year warranty for this tube light.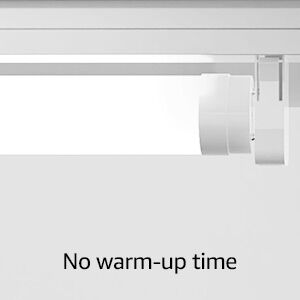 No warm-up time
Lepro LED tube lights are designed to turn on instantly with full light output. This means that you turn on the light to get full brightness the first time.
Widely Application for Lepro T8 Tube Light

The Lepro LED tube light is a great option for lighting up the workshops, restaurants, garages, or basements with bright light. It is an ideal choice for various spaces like schools, retail spaces, offices, hospitals, and more.
| | | | |
| --- | --- | --- | --- |
| SKU | 190002-DW-US-25 | Color Consistency (SDCM) | <6 |
| Power Consumption (W) | 17 | Brightness (lm) | 2200 |
| LED Quantity | 108 | Light Color | Daylight White |
| Color Temperature (K) | 5000 | Dimmable | Non-dimmable |
| CRI | >80 | Beam Angle (Degree) | 240 |
| Input Voltage (v) | 120-277V AC | Frequency (hz) | 60 |
| Power Factor | >0.9 | Lifespan (h) | 50000 |
| Material | Glass | Waterproof | No |
| Protection Rating | IP20 | Safety Rating | UL |
| Package Quantity | Pack of 25 Units | Warranty | 5 Years |
| Energy Rating | DLC5.0 | Rebate Model Number | 190221 |
Find rebates for
this product

:
1.Enter your existing wattage
2.Enter your zip code
3.Click 'Find Your Rebates'
Rebates shown are estimates, please verify all rebates with your local utility provider prior to purchase.
Please enter all details and click 'Find your rebates'.