Garage Lighting Design Summary
6 Garage Organization Zones
Is your garage in dire need of radiant light to navigate with ease or an immediate face-lift and updating of the garage interiors? Before taking the plunge and investing in expensive luminaires, as an initial step, it is highly imperative to ensure that one always has a game plan to resort to as a guide to the organization process. While planning and setting up a unique garage layout, one needs to assign high priority to create a well-planned lighting strategy that highlights and accentuates the whole garage space. We have formulated and jotted below a couple of pointers that will facilitate making the garage more functional while maximizing storage space, in addition to contributing to defining the space, in tandem with lighting product suggestions for each area.
Professional organizers believe that one should follow an and they should be delineated in terms of zones as illustrated below:
1. Transition Zone
2. Need it Now
3. Long, Tall and Thin Storage
4. Large Item Storage
5. Frequently Used Items
6. Workspace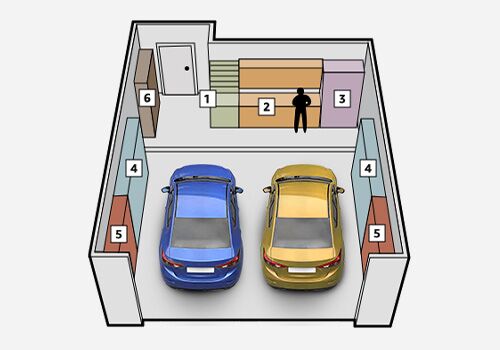 How to Choose the LED Garage Lighting Fixtures
More Information about Garage Lighting
Why Garage Lighting Matters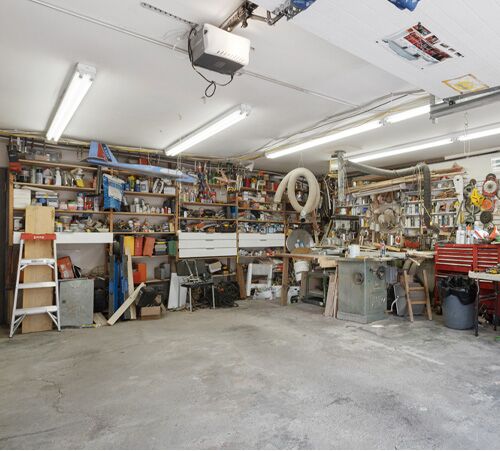 Most residential garages are poorly lit, where only a handful of incandescent bulbs or fluorescent cans are hung from the ceiling. Likewise, in workshops, windows are avoided to prevent paint fade and damage to the interiors of vehicles that occur due to the direct sunlight and heat. Staying in a room with sparse lighting can be physically straining and mentally traumatizing, affecting job performance.
Hence, deploying appropriate illuminance lighting is critical in all residential and commercial settings as it reduces the adverse effects of heat and ultraviolet radiation on people and objects. Even if you are trying to wax your car, doing a little woodwork, or merely trying to locate a tiny nail on the floor, lighting plays a pivotal role. Be it a home workshop, a mechanical workshop, auto shop or service station, or an automobile showroom with elite cars on display, furnishing adequate, and quality lighting is a requisite. Not only does it provide a bright working environment and help easy navigation through a high-traffic space like a garage, but it also promotes efficiency while minimizing risks and accidents to a considerable extent.
If you take the instance of an automobile dealership, the showrooms are always brightly lit to accentuate the beauty of a new car, ensure it looks exactly the same inside the showroom as it would appear in the daylight, and present the color accurately in a showroom, so that a grey car is not mistaken for a black or a navy blue one.
Garage Lighting Ideas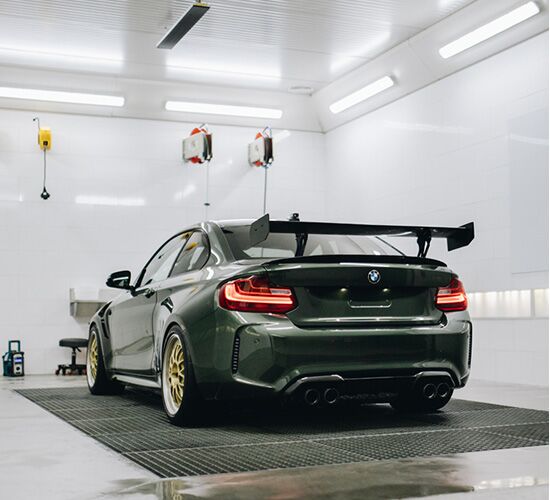 When choosing the ideal and appropriate lighting fixtures best suited for your garage setting, you should be mindful of a few factors and the effects they need to achieve. There must be an optimum balance between alternative forms of lighting to ensure the garage is well-lit, delivers better visibility, meets specific requirements, and caters to different functions.
Artificial lighting may be classified into three types - ambient, task, and accent, where your garage must feature all three types.
Ambient lighting is a gentle source of overhead illumination that provides uniform light throughout the space, and it offers visibility and brightens the walls and floors so that you can move about it safely, eliminating the risk of injury and park precisely.
Task lighting is a more robust form of lighting designed for storage areas to prevent eye strain while performing detail-oriented tasks and organizing duties.
Accent lighting is a class of lighting that is brighter than ambient lighting. It accentuates a feature, creates a focal point on a specific point of interest, or spotlights an object, such as a pool table or an antique trophy gallery, to add some visual appeal and elegance to the room and the object.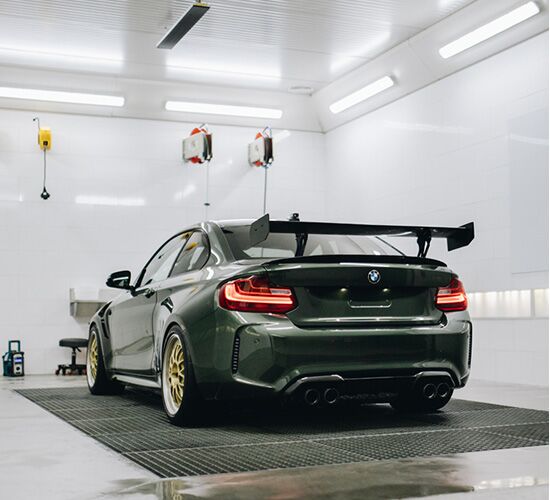 Indoor Garage Light Illumination Standard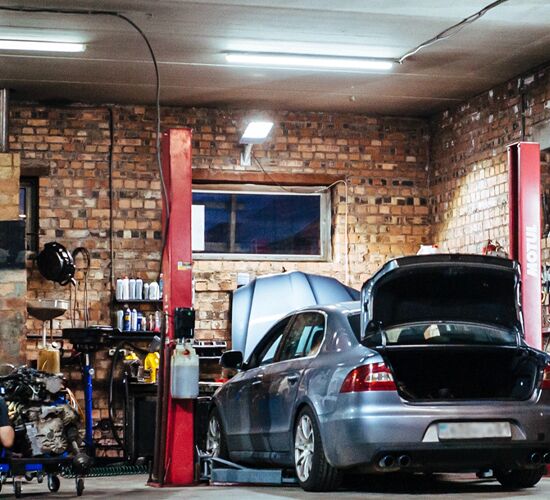 Use the Right Amount of Wattage/Lumens:
A finely tuned, efficacious garage lighting system is paramount to improve a space, and it must luminate every nook and cranny of the room.
In the past, a bulb's luminosity was quantitated based on the number of watts it consumed. However, today it is commonly determined by lumens. The brighter the lighting fixture, the more lumens the light bulb offers. It is recommended that, on average, a bulb with 3500 lumens or more (70 watts or more) is regarded optimal and ideal for your garage.
In conformity with the general guidelines laid down by the Illuminating Engineering Society, ambient lighting should be aimed at around 50 lumens (5 watts) per square foot, task lighting 300 lumens (30 watts) per square foot, and accent lighting 75 lumens (8 watts) per square foot.
Think About Using Bulbs with High CRI:
Color Rendering Index (CRI) is a metric used to measure the ability of a light source to accurately reveal the colors of the elements or objects it illuminates in contrast to a natural source, such as the sunlight coming in through your windows. The CRI can create a favorable color discrimination environment, making people feel relaxed and comfortable in their workspace and activities. Thus, to make your garage look presentable, you need a light bulb with a CRI score of 85 or higher so that your décor, furniture, and even paint color on the walls look the best.