Every building's safety plan must include emergency lights. In the case of a power outage or other emergency, it is intended to give illumination. Your building can be ready for any disaster by being aware of where to place emergency lighting and comprehending its function.
Emergency Lighting: What is it?
A sort of lighting system called emergency lighting is intended to provide illumination in the case of a power outage or other emergency. Typically, this kind of illumination consists of battery-operated lights that turn on in the event of a power outage. When the power goes out, the lights often include an automated switch that activates them and illuminates the area until the power is restored or until another light source is located. Exit signs are another component of emergency lighting systems that aid in directing people out of a facility in an emergency.
Emergency Lighting: Why is it Important?
The importance of emergency lights cannot be overstated. First and foremost, it makes sure that residents may leave a structure securely in case of an emergency. People may become lost and unable to find their way out without sufficient lighting, placing them in danger of harm or worse. Emergency lighting also reduces anxiety by making issues visible in otherwise chaotic and gloomy circumstances. Finally, it makes sure that when reacting to an emergency, firemen and other first responders can quickly find exits and find their way around the building.
Where Should Emergency Lighting Be Installed?
It's crucial to take your building's architecture and intended use into account when installing emergency lights. In general, you should install emergency lights in any locations where people could be present in the event of an emergency, including lobbies, stairwells, exits, and shared spaces like conference rooms and lobbies. Install exit signs above all building exit doors as well so that people may quickly find their way out in the event of an evacuation.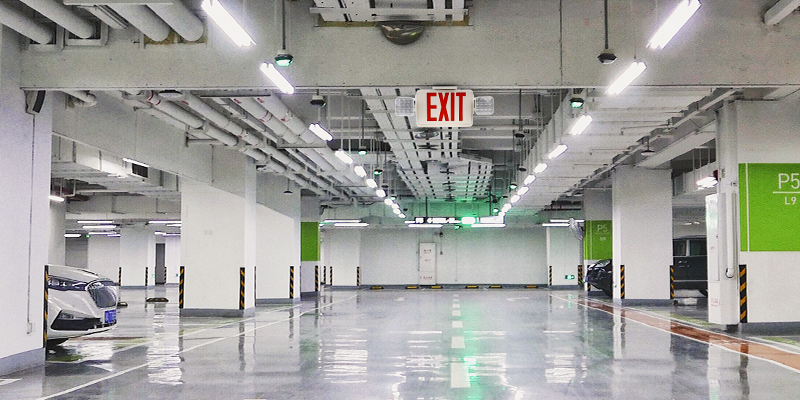 Summary
By providing illumination and assisting in directing people out of harm's way as swiftly and securely as possible during emergencies, emergency lighting is crucial to maintaining building safety. Your building may be made ready for any emergency circumstance by knowing where to place this kind of lighting and knowing its function.