LED Bike Light Set, Cycling Headlight and Taillight, 3 Light Modes, 200lm, Water Resistant, Bike Lights, Front and Rear Bicycle Light Set, Batteries Included
LED Bike Light Set, Cycling Headlight and Taillight, 3 Light Modes, 200lm, Water Resistant, Bike Lights, Front and Rear Bicycle Light Set, Batteries Included
11
4.7
5
1
FREE 2 Day Shipping
over $39 within U.S
Light modes for each light. Headlights: Full brightness/half Brightness/ flashing, Taillights: Constant on/flashing. LED Bike Light Set, Cycling Headlight and Taillight, 3 Light Modes, 200lm, Water Resistant, Bike Lights, Front and Rear Bicycle Light Set, Easy Install/Quick Release, Batteries Included
Packing list. The set comes with 1 * bicycle headlight (white light), 1 * tail light (red light), 1 * bike light mount holder and 3*AAA+2*CR2032 batteries.
Specification: Length: 10.8cm (head) and 11cm (rear) Diameter: 3.4cm (head) and 2.75cm (rear) Material: high-quality metal aluminum + plastic. Battery (Included): 3 * AAA Battery(head) + 2 * CR2032 battery (rear) Bike mount holder size: 78mm * 35mm * 72mm.
Zoomable effect: you can manually "zoom" the light by extending the flashlight head outward. The more you extend, the more narrow, focused, and brighter the beam will be.
Easy installation. The bike light set can be easily installed and released, and no tools are required.
Get riding safely. Guide the way with the headlight and need not worry about being knocked over by others with the taillight.
Light modes for each light. Headlights: Full brightness/half Brightness/ flashing, Taillights: Constant on/flashing.
Run time. Headlights: 6hrs for full brightness and 12hrs for half brightness/flashing, Taillights: 44hrs for constant on mode and 88hrs for flashing.
Water resistant. IPX4. Protected against splashing water from all angles.
Stable. Remain securely locked in position, even during off-road use.
Application. This bike headlight-tail light set provides brilliant illumination for all bikes - racing, trekking, city, children's bikes and mountain bikes, and can be mounted on handlebar, seat riser, backpack, helmet and more.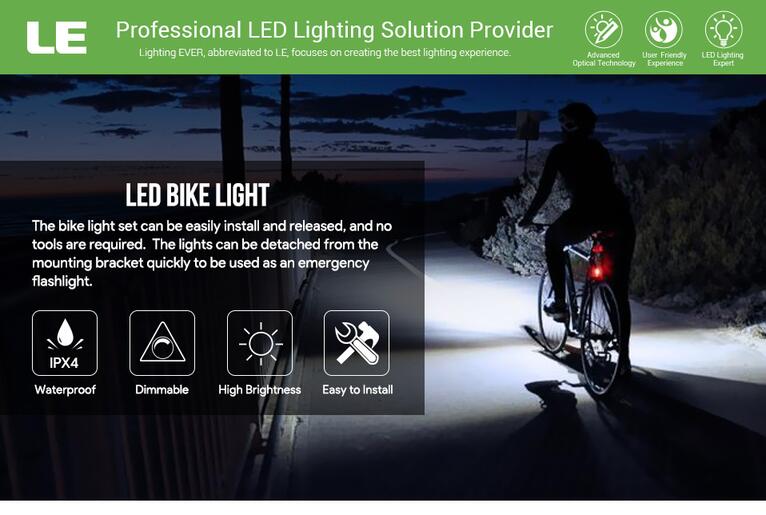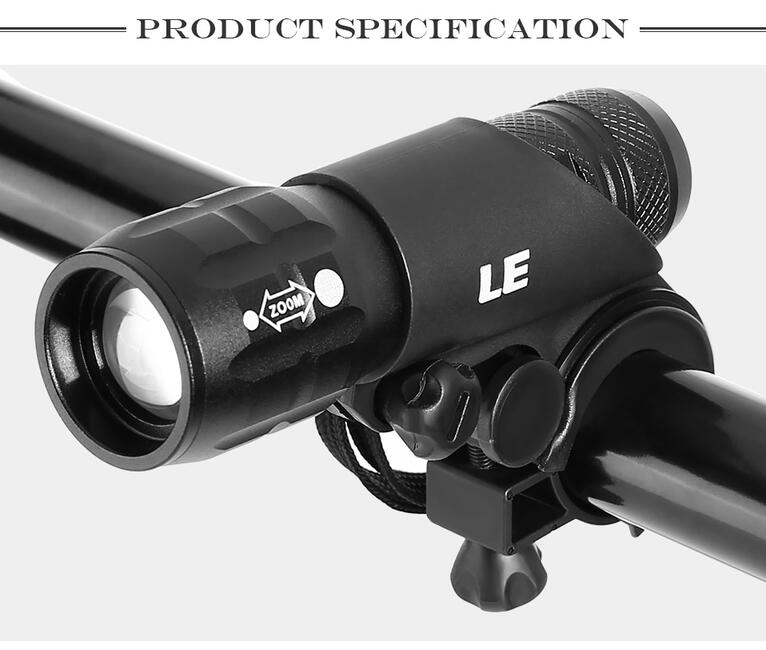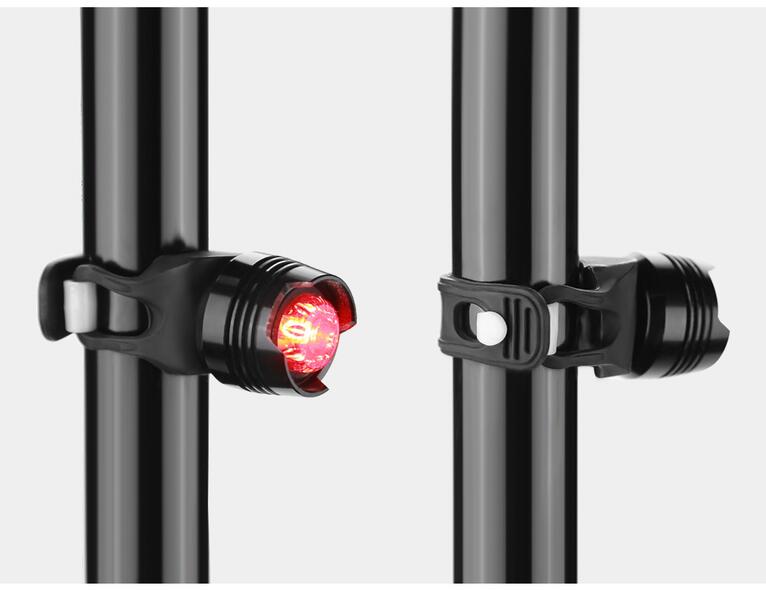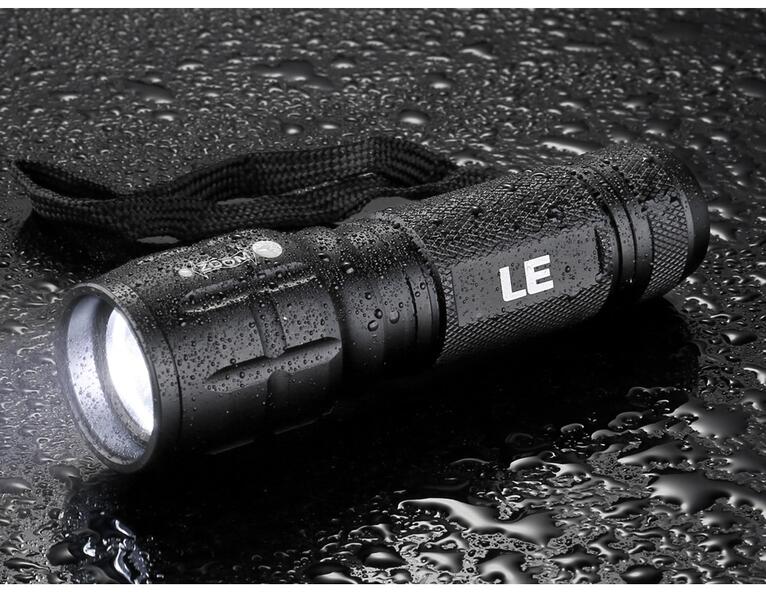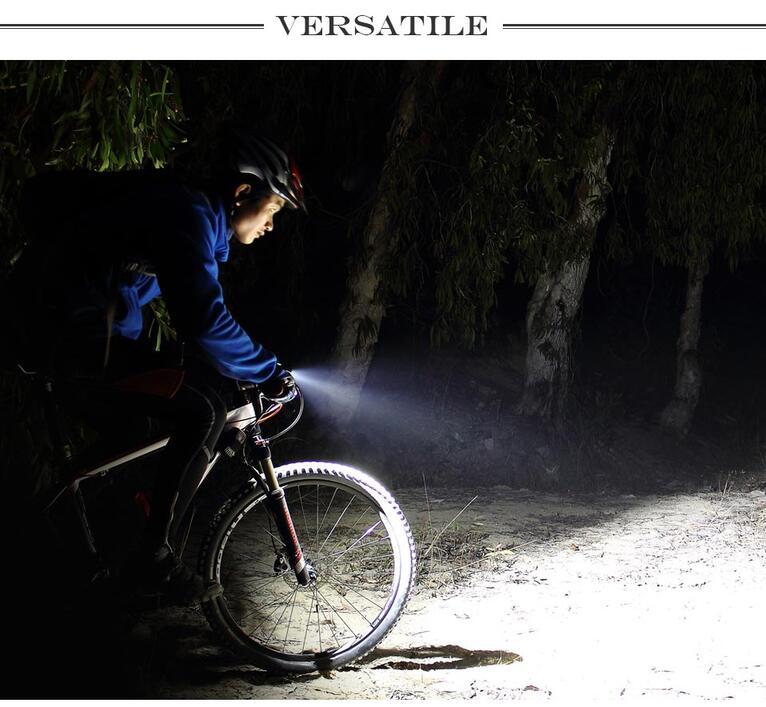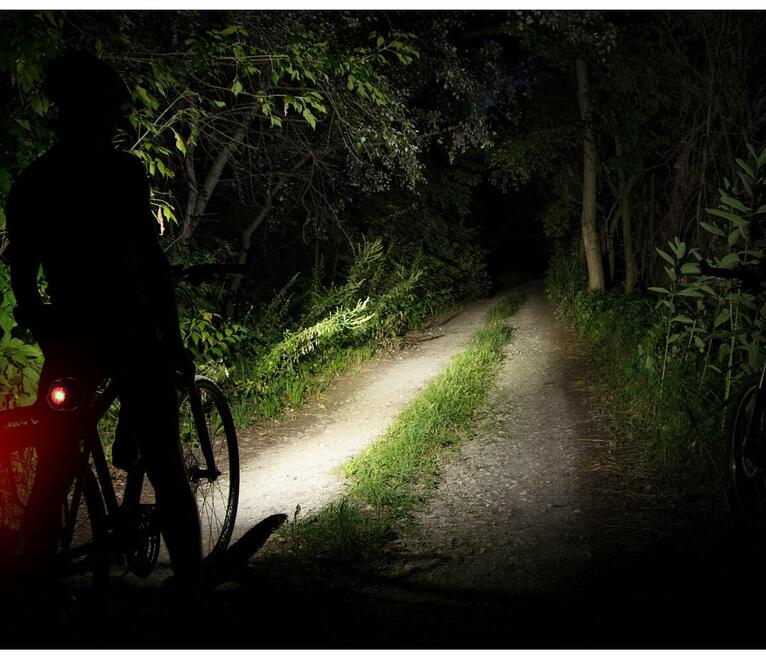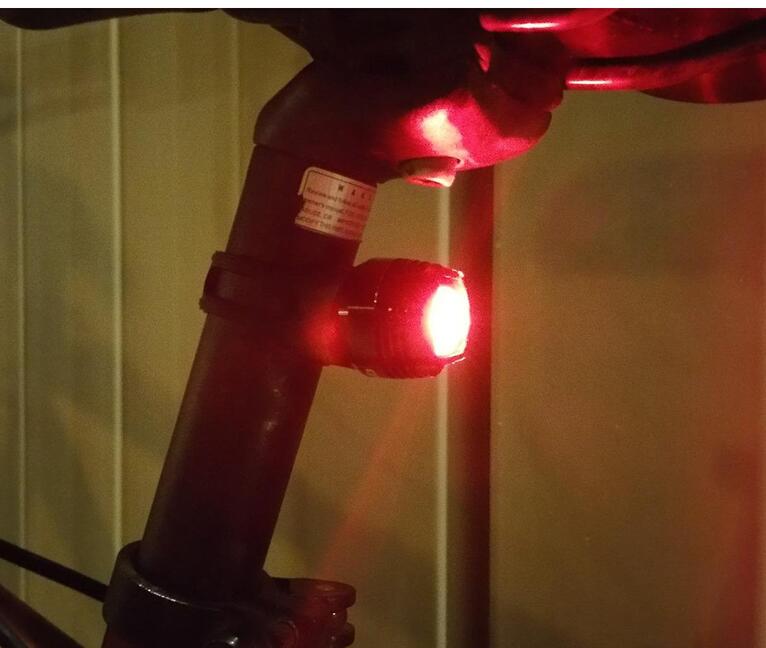 SKU

2700005-a

Power Consumption (W)

3

Battery Type

AAA

No. of Batteries Required

3+2

Brightness (lm)

200

Light Color

Daylight White

Dimmable

Dimmable

Input Voltage (v)

4.5V DC

Lifespan (h)

50000

Length (in)

4.25

Height (in)

1.33

Net Weight (lb)

0.42

Material

Aluminum, Plastic

Included Components

Batteries included

Waterproof

Yes

Protection Rating

IPX4

Package Quantity

Pack of 1 Unit

Warranty

2 Years

Weight

0.5000