Solar Flood Lights
Why Choose Solar LED Flood Lights?
Solar LED flood lights are perfect for home security lighting. These motion sensor solar security lights are great for lighting up dark areas in your yards to protect your life and money. And you don't need an extension cord and you do not need to replace any batteries with these functional and practical solar-powered outdoor floodlights. Therefore, they can help you save a lot on electricity bills and maintenance fees. 
How to Choose LED Solar Floodlights?
First, analyze what do you need solar floodlights for? If it's for home security, then you might want to consider a PIR motion sensor solar floodlight. These types of floodlights remain dormant until activated by motion. They are more energy-efficient because they only run when needed. 
If you need to accentuate an area of ambient lighting, make sure the light has a photocell sensor. Dusk to dawn solar-powered lights are a great option for illuminating dark garden areas. The dusk to dawn function means the solar flood lights will automatically turn on at dusk and turn off at dawn.
If you need a powerful floodlight over a large area for several hours, then a solar LED flood light with remote control is ideal. You can turn the lights on and off when needed.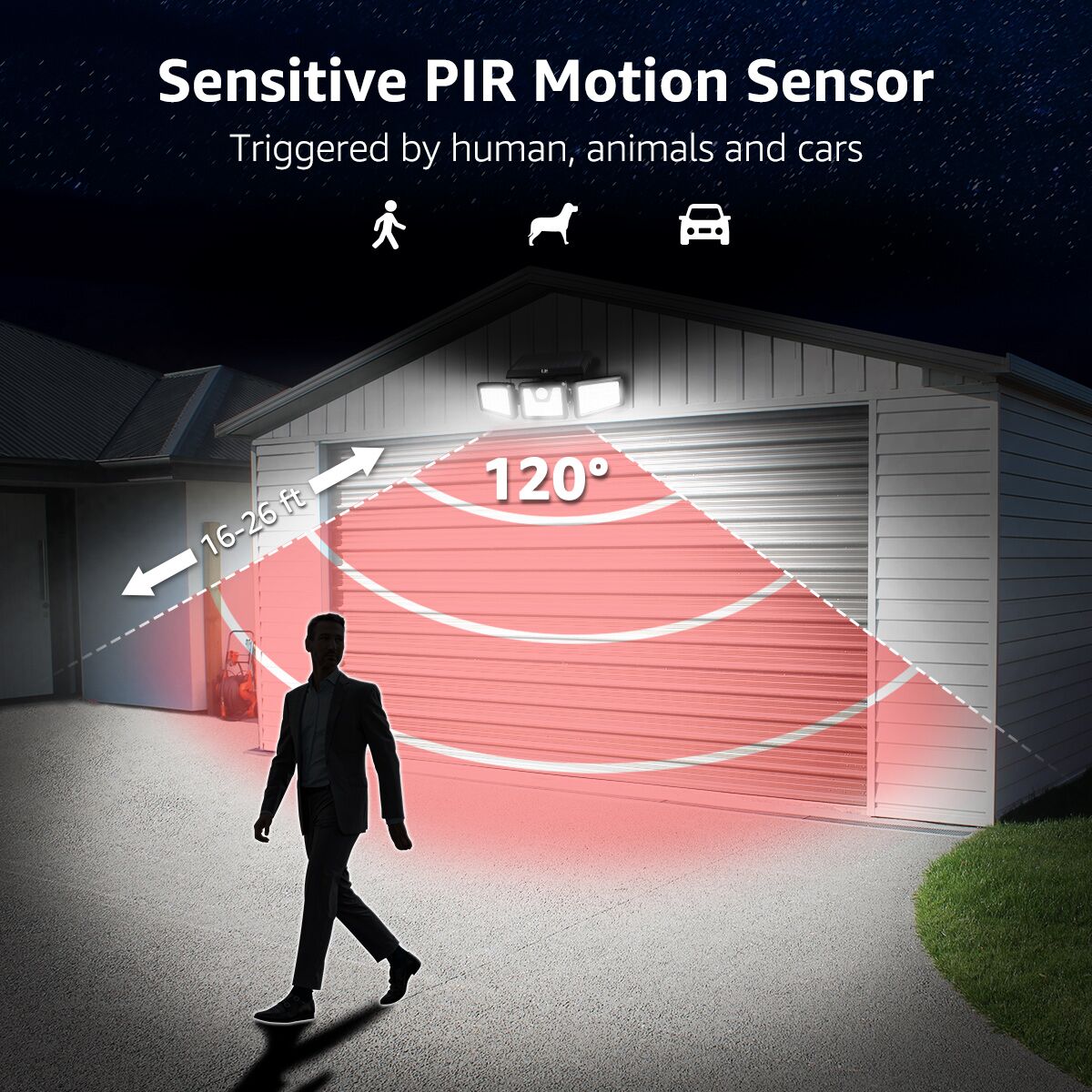 How Do Solar Flood Lights Work?
LED solar flood lights apply many kinds of electronic components to function well. In fact, solar flood lights work by harnessing the sunforce to produce electricity or watts, store the energy, and selectively choose when to utilize the energy to power an LED bulb or series of LEDs. The basic components that go into a solar flood light are a solar panel, battery operated, a photo light sensor, an LED spotlight, LED motion sensor, and a bright light emitting component.
The solar panel is what captures the high grade solar light energy in the solar cell and creates the electricity that the system works off of. The battery is the part that stores the electricity created by the solar panel. With the best solar flood lights, the battery life allows the unit to work throughout the night in auto mode.
Related Solar LED Flood Light Videos
Waterproof Outdoor Solar Flood Lights with Motion Detection
How to Install LED Solar Flood Lights