2 Pack LED Headlamp Flashlights, Super Bright, Red Lights and 6 Modes
FREE 1-5 Days Shipping
over $39 within U.S.
Super Bright: Powerful XPG2 LED generates a beam up to 1300lux, illuminates as far as 400ft/120m. It is the perfect addition to your jogging, camping, fishing, hiking, backpacking, or hunting gear.
Spot Light & Flood Light – There are 6 lighting modes to suit your different needs, including 2 levels of SPOT LIGHT, 2 levels of FLOOD LIGHT and two modes of RED LIGHT (stay on/flash). Spot light is good for outdoor activities like running and cycling, while flood light is suitable for reading and household work. Red light is mainly used for emergency.
Long Lasting: Each headlamp is powered by 3 AAA batteries, offers 22 hours run time on low brightness and 6 hours on high brightness. Note: Batteries are not included in the package.
Lightweight & Comfortable – With the elastic headband and 45° adjustable angle, it's comfortable to wear for both adults and kids. Weighing only 1.94oz (3.5oz with batteries), it is the ideal headlamp for long distance runners and outdoor adventurers.
IPX4 Water Resistant - This durable headlamp is protected against splashing or spraying water from any angle, will withstand rain, cold, heat and dropping on the ground. We abide by Amazon's 30 days refund policy and offer replacement to customers within two years.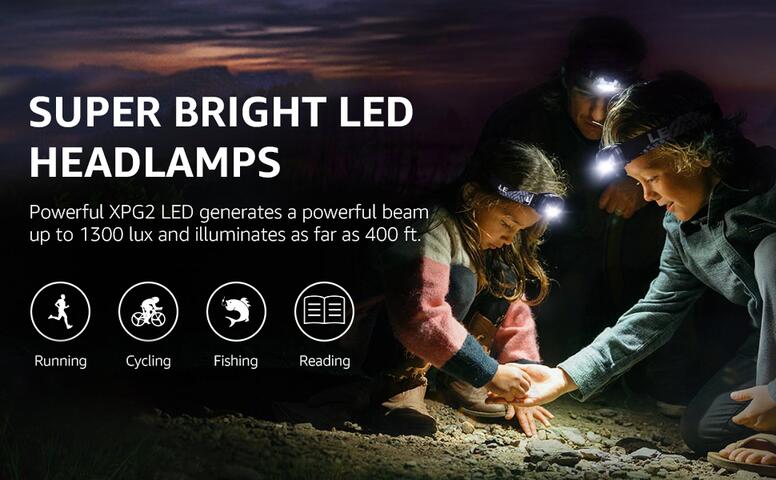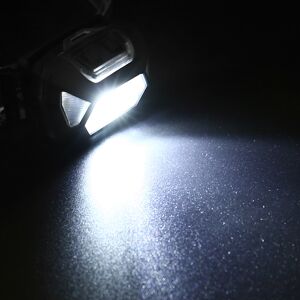 LED Headlamps for Children and Adults

Super Bright
Powerful XPG2 LED generates a powerful beam up to 1300lux. At the maximum brightness, you'll be able to see up to 400 feet.
This head lamp can last 22 hours on low-light setting or give you 6 hours on the brightest level.
Versatile Headlamps
Weighing less than 2oz, it's comfortable to wear and great for runners and hikers with a 45-degree pivoting head.
Perfect for camping, jogging, fishing, dog walking, hunting, and reading without disturbing others.
Comes in a friendly pack of two. Keep one in your tool shed and one in your backpack, or bring a backup on your next hike to lend to a friend.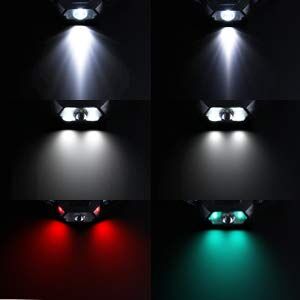 3 x 2 Lighting Modes
SPOT LIGHT - Brighter in the central and illuminate far away, suitable for outdoor running, cycling, hiking, etc.
FLOOD LIGHT - Light up a widespread area without dazzling the eyes, suitable for reading and household work.
RED LIGHT - Steady red light can be used in nighttime reading while flashing red and green is designed for SOS/emergency.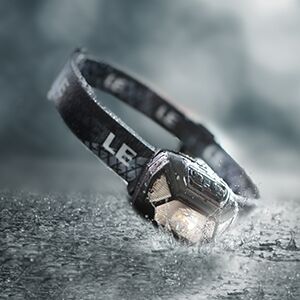 Sturdy and Durable
IPX4 Water Resistance - The IPX4 rating means it is protected against splashing or spraying water from all angles. This head torch is weatherproof and can be used in drizzles.
Impact Resistance - The head body is protected with rubber coated cover, so it's designed to survive 4ft/1.2m drops.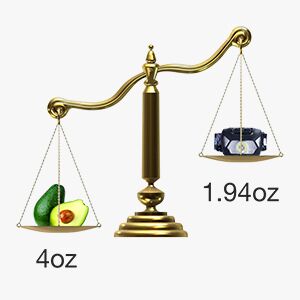 Lightweight and Comfortable
The headlamp itself weighs only 1.94oz without batteries. With 3 AAA batteries inserted, that will be 3.5oz approximately, you can wear it for long hours without any discomfort.
Headband is elastic and adjustable, comfortably fits kids and adults, or mounts over baseball caps, bicycle helmets or construction hard hats.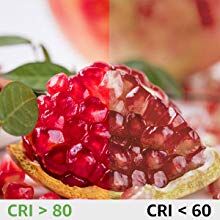 Pocket Size to Carry Around
With a size of 2.48x1.77x1.38 inches, this portable headlight can be easily tucked in your work out bag, backpack, toolbox, or emergency kit, and make the perfect versatile accessory.
You never know when you'll need a portable hands-free flashlight!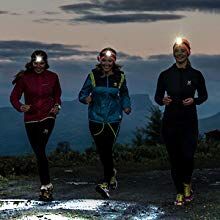 Hiking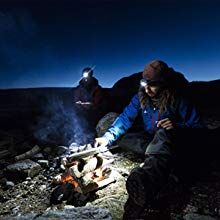 Camping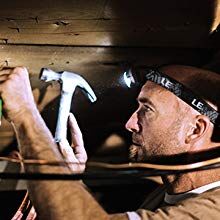 Household Work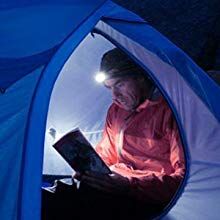 Reading
SKU

320015-2

Power Consumption (W)

5

Brightness (lm)

200

Light Color

Daylight White

Color Temperature (K)

6500-7500

Dimmable

Non-dimmable

Input Voltage (v)

4.5V DC

Length (in)

65

Width (in)

45

Height (in)

35

Net Weight (lb)

0..055

Material

ABS, PC

Protection Rating

IPX6

Package Quantity

Pack of 2 Units

Warranty

2 Years