LE Solar Motion Lights Outdoor, WL4000 Security Flood Lights, 1000LM High Brightness, 3 Adjustable Heads 270° Wide Lighting Angle, IP65 Waterproof, Wireless Wall Lamp for Porch Yard Garage Pathway, 2 Pack
LE Solar Motion Lights Outdoor, WL4000 Security Flood Lights, 1000LM High Brightness, 3 Adjustable Heads 270° Wide Lighting Angle, IP65 Waterproof, Wireless Wall Lamp for Porch Yard Garage Pathway, 2 Pack
1
5
5
1
$39.99
($20.00 / unit)
MSRP $49.99
FREE 1-5 Days Shipping
within U.S.
Ultra Bright 72 LEDs: With the 360° rotatable design, the solar panel and spotlights can be rotated to any angle you desire. Equipped with 72 LED beads, this wireless security light illuminates on 3 sides with 270° wide lighting angle.
Motion Sensor Lights: With a detection angle of 120°, the PIR sensor can detect human motion from 16-26ft. AT NIGHT, when motion is detected, the security lights will automatically turn ON and then turn OFF after 20s.
Works Overnight: Solar panel converts sunlight into electricity and lights up for 20s when motion is detected at night. 6-8 Hours of exposure in sunlight will provide enough electricity to light up 270 times, which is sufficient for overnight.
Energy Efficient: Solar powered lights are perfect for outdoor lighting, provide excellent illumination for wide areas like gardens, courtyards, driveways, front doors, garages, patios, fences, decks, etc.
Buy with Confidence: Lepro solar light is water-resistant and heat-resistant, can be easily mounted on the wall with screws, works well even in extreme weather conditions.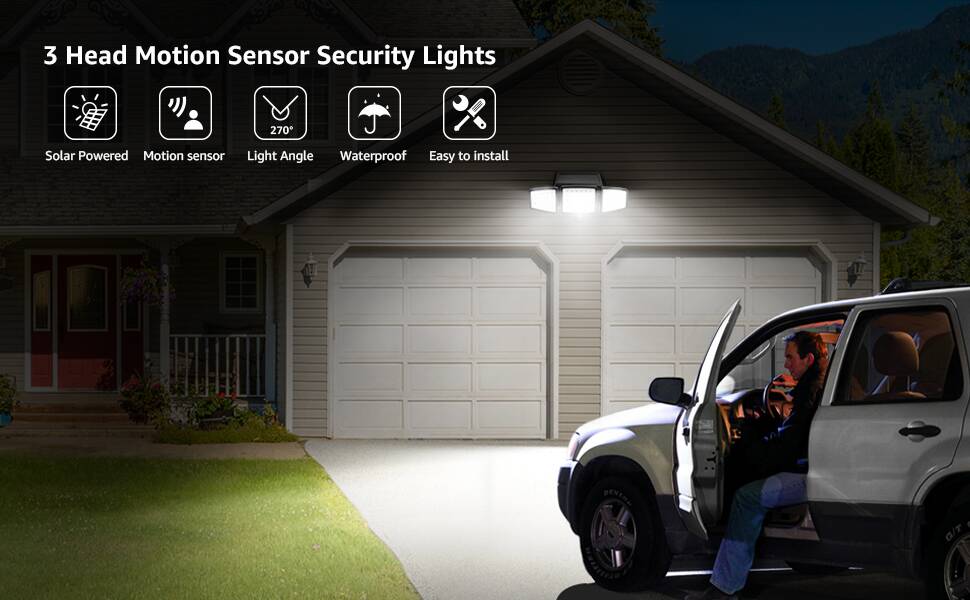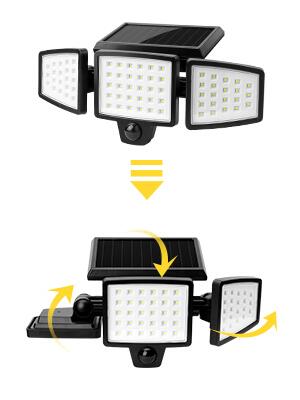 Brighter and Wider Lights
Provide wide-angle illumination with three heads design. You can freely move the spot lights upwards, downwards and horizontally, cover your home orbusiness with flexible security lights.
Energy Efficient
During daytime, the solar panel absorbs sunlight, converts solar powerinto electricity. With 1800mAh rechargeable battery, 6-8 hours'exposure in sunlight will provide 270 times' of lighting up, which issufficient for all night long.
Please make sure the switch is in ON position before installation.

The wall light only illuminates IN THE DARK when human movement is detected.

Ifthe light fails to light up, it is because the battery has beenexhausted. Please expose the light in direct sunlight for 6-8 hours, andit will work properly again.
Charge in daytime
Converts sunlight into electricity
Works overnight
Lights up when motion is detected
Wattage: 12W

Solar Panel: 1W

1800mAh rechargeable battery

72 LED 6500K Daylight

Light Angle: 270°

Detection Angle: 120°

Length: 282mm / 11inch

IP65 Waterproof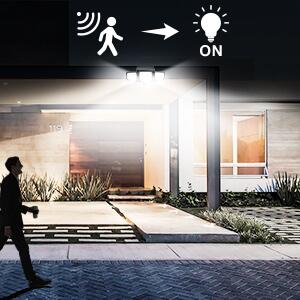 1) Detects Motion At Night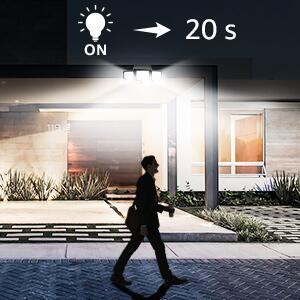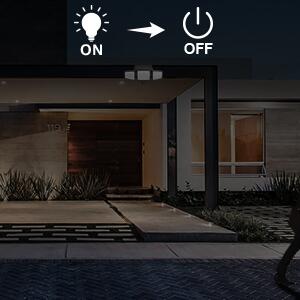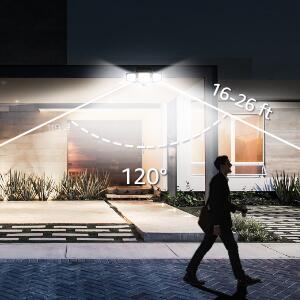 Sensitive PIR Motion Detector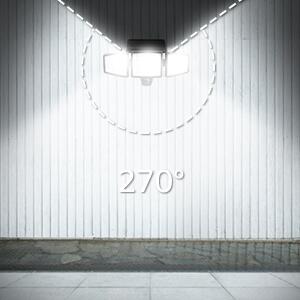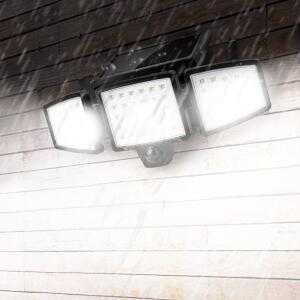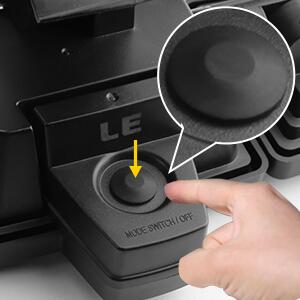 Turn on the switch.

You can test the light before installation: cover the solar panel (so it won't detect light), wave you hand at the motion sensor, then the product will light up for 20s.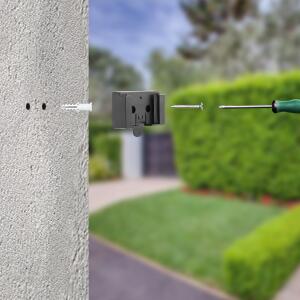 Choose a location exposed to direct sunlight. Recommend height is 2m/6ft.

Punch 3 holes with impact drill; put in the concrete anchors (included); fix the lamp holder with screws (included).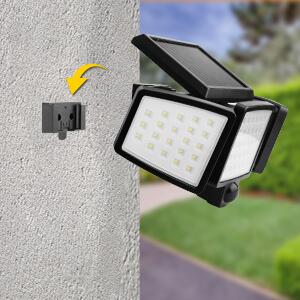 Hang the wall light onto the lamp holder.

Adjust to you desired angle.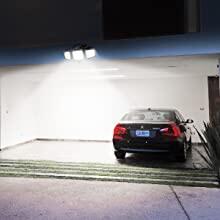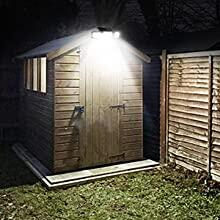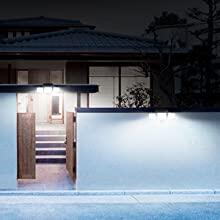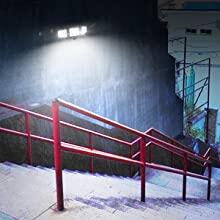 SKU

640003-DW-a-2

Color Consistency (SDCM)

<6

Power Consumption (W)

12

Brightness (lm)

1000

LED Quantity

72

Color Temperature (K)

6500

Dimmable

Non-dimmable

Light Distribution Type

Type III

Beam Angle (Degree)

270

Length (in)

11.10

Width (in)

4.65

Height (in)

5.87

Net Weight (oz)

17.64

Net Weight (lb)

1.10

Protection Rating

IP64

Package Quantity

Pack of 2 Units

Warranty

2 Years